The Maxum Media Accelerator (MMA) is a media entrepreneurship acceleration programme that identifies, develops and supports newly formed media production companies in South Africa. The MMA is a partnership between The Innovation Hub and Urban Brew Studios with the support of Kagiso Media's television production facility. The programme was first piloted in August 2014 in Gauteng and is funded by the Gauteng Enterprise Propeller.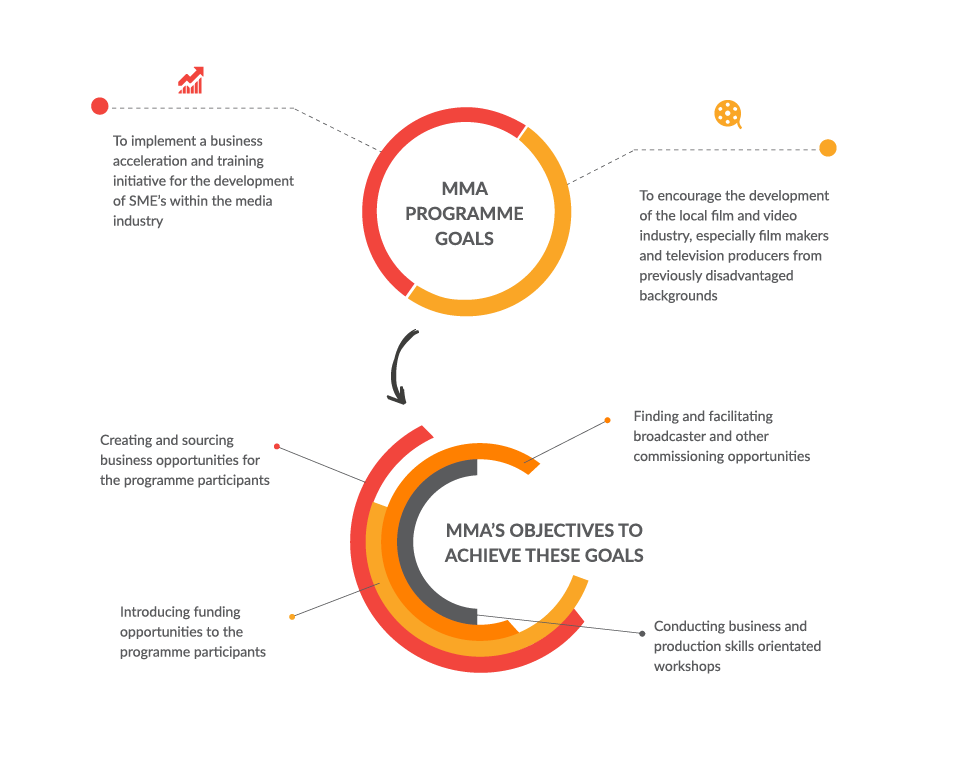 During September 2014, 13 teams were selected by a selection panel representing the Innovation Hub and the MMA management team. These companies were either associated with the Innovation Hub or approached through Soweto TV and Urban Brew Studios. A second chapter of the MMA was launched in KwaZulu Natal in cooperation with the KZN Film Commission during March 2015.

During the pilot year, all companies received equal access to programme offerings and support. However, companies were being prepared to enter, during the second year of the programme, into the following levels:
1. Level 1:
· Companies which are not active in the market yet. All level 1 companies are invited to open workshop sessions during which the current industry requests for proposals, as well as the process of proposal writing and pitching are presented. There is no criteria for participation from any start-up company other than the desire to write and present a proposal. The level 1 companies are viewed and supported as a group.
2. Level 2:
· Once a Level 1 participant has secured a production contract which would bring revenue to the company, the MMA elevates that company to a Level 2 status, whereby the company gains access to training, support and mentorship in the acceleration of his/her business.
· The Level 2 programme approach is now focused on the individual (Level 1 deals with participants as a group). The Level 2 participant is a beneficiary of the full programme offering: including potential funding, training, and production/ business mentorship.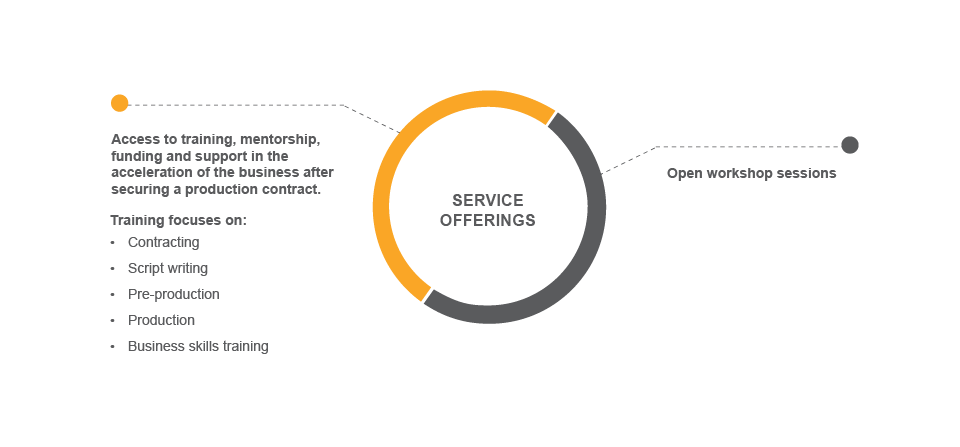 · During phase two, the participant is encouraged to secure a next contract(s). The focus gradually shifts to the sustainability of the business: the true test of its independence. Although continued support is available as per the participant's requirements, the participant will be encouraged to reach complete independence.
Exiting from the programme:
To exit from the programme, member companies would either:
· Fail – breach of contract or non-participation in programme activities;
· Exit – natural exit from the programme due to no appetite for the business or a different vision;
· Graduate – successful companies that will graduate as ambassadors representing the success of the programme.
Graduating companies will be invited to join a MMA Alumni Group – a grouping of ex-beneficiaries from the programme who continue to leverage new opportunities by joining their forces; and who commit themselves to assist others who will follow in their footsteps.